hANDbAG
by mark ravenhill
Written two years after Ravenhill's outrageously successful first play, Shopping and F***ing, Handbag explores baby-stealing, gay parenting and destroyer nannies:
'Enters your mind as a trashy comedy before exiting to leave an ugly vision of modern adult delinquency.' (Evening Standard).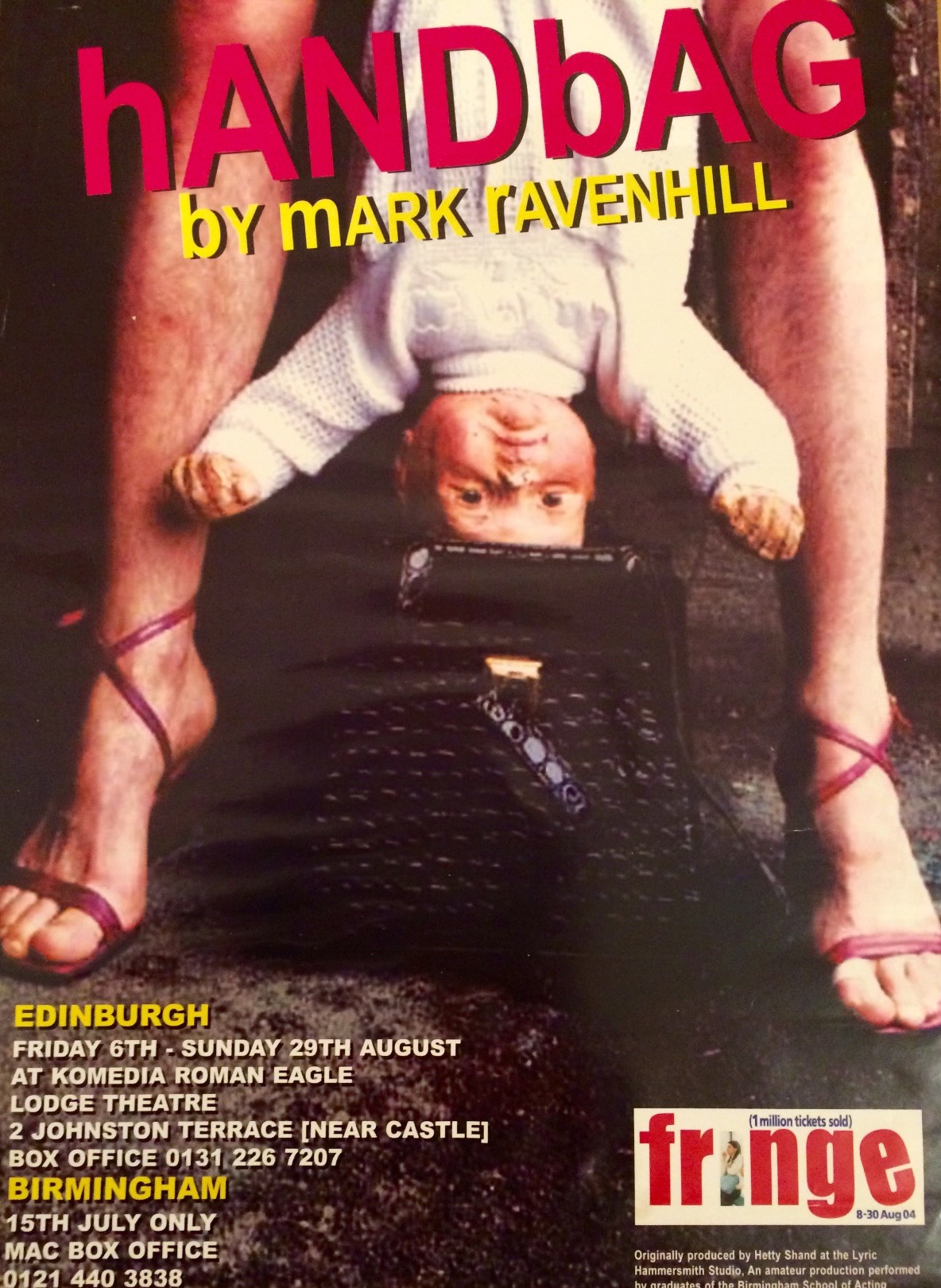 I DIRECTED AND PRODUCED hANDbAG FOR THE EDINBURGH FESTIVAL 2004.
ThreeWeeks in Edinburgh: 5 stars "Deeply disturbing, but strangely beautiful"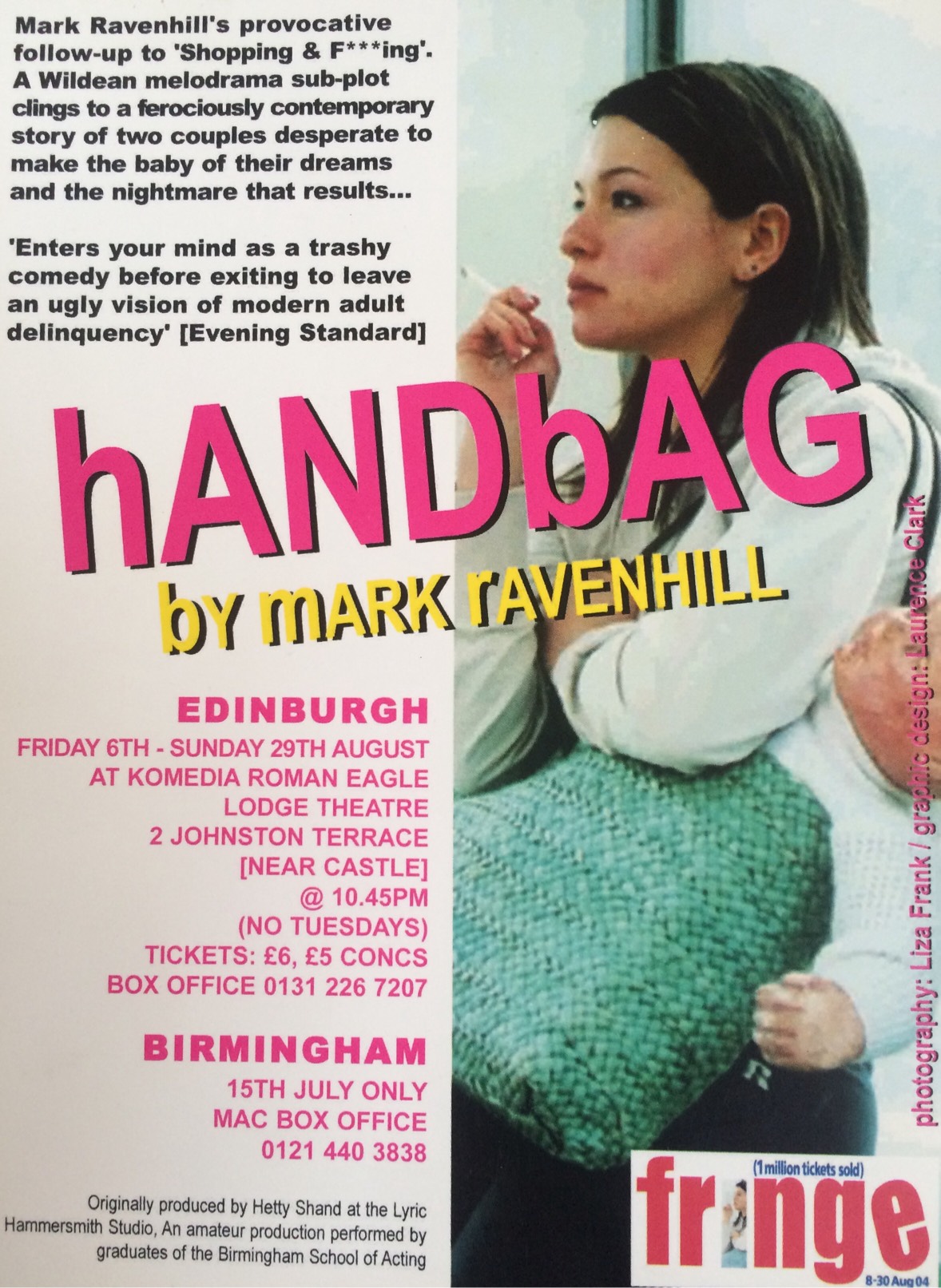 WE ALSO PLAYED THE MAC THEATRE IN BIRMINGHAM WHERE I HAD JUST STARTED WORKING AT THE DRAMA SCHOOL.